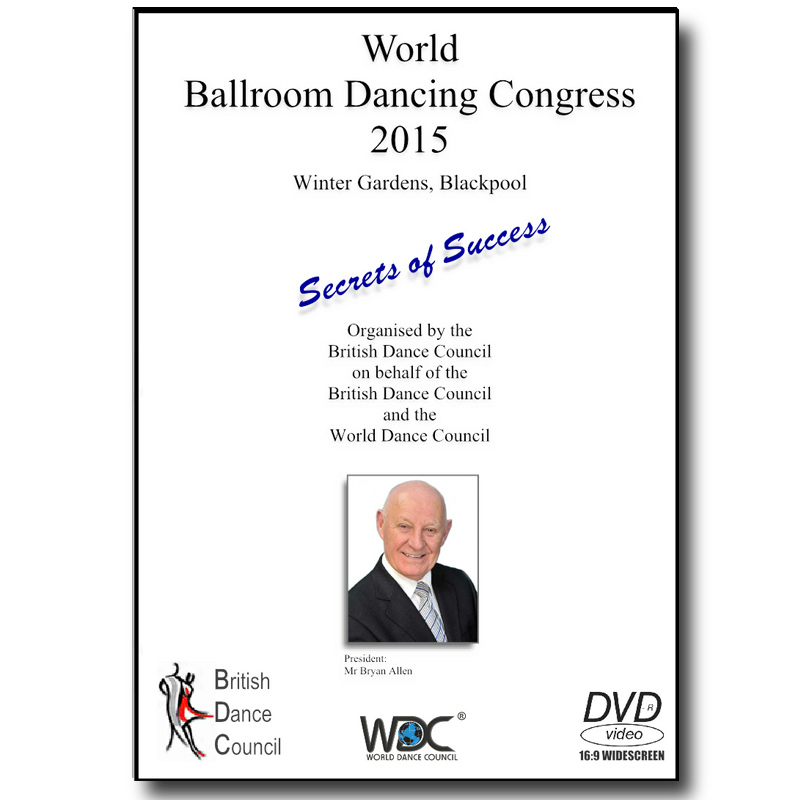 2015 - May - BDC International Congress - Blackpool - PAL
£95.00
SECRETS OF SUCCESS
It's the Blackpool Dance Festival which means it ís also the BDC International Congress which, this year as normal, is held in the Spanish Hall, Winter Gardens; an excellent venue full of history and great lectures!
DVD 1

Opening Ceremony
Donnie Burns MBE & Gaynor Fairweather MBE - You're the Best Thing that Ever Happened to Me
Victor Fung & Anastasia Muravyeva - From Within
Sergey Surkov & Melia - Coming Together is a Beginning, Keeping Together is a Process, Working Together is a Success
Craig Smith & Micheline Marmol - Innovation
DVD 2
Bryan Watson & Carmen - Success of the Secrets!
John Wood - The Thought of Faliure was the Secret to my Success
Andrea & Sara Ghigiarelli - Passion, Commitment & Love
Slavik Kryklyvyy & Karina Smirnoff - Fusion
Richard Gleave OBE & Anne Gleave - Success Secrets
DVD 3
Arunas Bizokas & Katusha Demidova and Riccardo Cocchi & Yulia Zagoruychenko - Find our Way by Pursuit of Happiness
Yang Chao & Tan Li Ling - Development History
Maurizio Vescovo & Andra Vaidilaite - Go Hard, No Excuses
Michael Malitowski & Joanna Leunis - Dancing is Poetry and Each Movement is a Word
DVD 4
Domen Krapez & Natascha Karabey - The 3 P's: Passion, Persistence and Planning
Lorraine Rohdin - It's all in the TOUCH
Valerio Colantoni & Monica Nigro - Secret?
We deliver to most countries via 1st Class Royal Mail. If your country is not listed or you require a tracked or courier service, please contact us before ordering
Please check our FAQs page to make sure you order the correct viewing format for your country
* EU CUSTOMERS - PLEASE READ * With the UK now separate from the EU, any purchases/imports are subject to your local import tariffs which are outside our control - please be advised

Aspect Ratio: 16:9 Widescreen
Duration: 9 hours approx