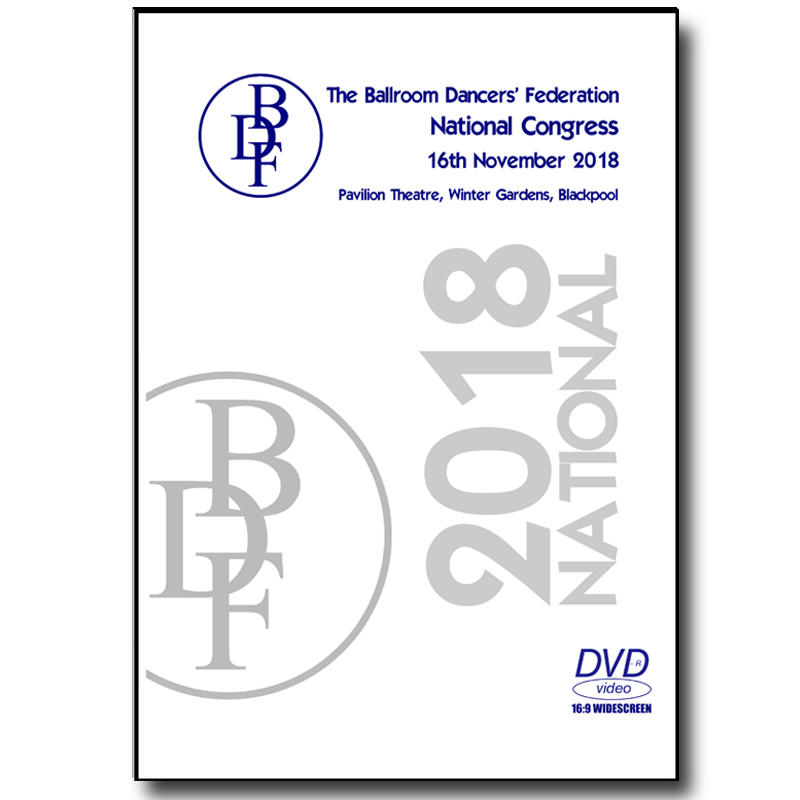 2018 - Nov - BDF National Congress - Blackpool - PAL
£45.00

Once again, another half-day of quality lectures held this year in the Pavilion Theatre, Winter Gardens, Sunny Blackpool

"Only half a day?" you say? Yes, but grab a cuppa, sit down and enjoy watching as this DVD is over 2 hours in duration

Troels Bagar and Ina Jeliazkova
"Inspiration and Motivation"

Lyn Marriner
"Working in Harmony"

Dorin Frecautanu and Marina Sergeeva
"Our Vision of Paso"

Address to the Congress by Bryan Allan, President of the BDC

Hazel Newberry MBE
"Dynamic Ballroom"

Stefano Di Fillippo and Dasha
"Dynamic Latin"

Andrew Sinkinson
Viennese Waltz - "Quick Fire Competitive Tips"

Riccardo Cocchi and Yulia Zagoruychenko
"Simply Motion"

Duration: 2 hours 17 mins / 1 x DVD / 16:9 Widescreen

We deliver to most countries via Royal Mail. If your country is not listed or you require a courier service, please contact us before ordering
* EU CUSTOMERS - PLEASE READ * With the UK now separate from the EU, any purchases/imports are subject to your local import tariffs which are outside our control - please be advised
** It is extremely unusual for Congresses to finish on time... Indeed, we remember one such Congress where the final lecture overran by 40 minutes.. As such we anticipated the 2018 BDF November Congress would require 2x DVDs and this is what we printed on our order forms. Following editing however, it was clear we could get all the lectures on one DVD disk so saving you getting up after lecture 3, tripping over the pet or carpet and crawling around on your knees just to change disks. Of course, if you didn't attend the Congress (bear in mind it was Free Entry to BDF Members) then what you've just read won't make any sense! (sorry)