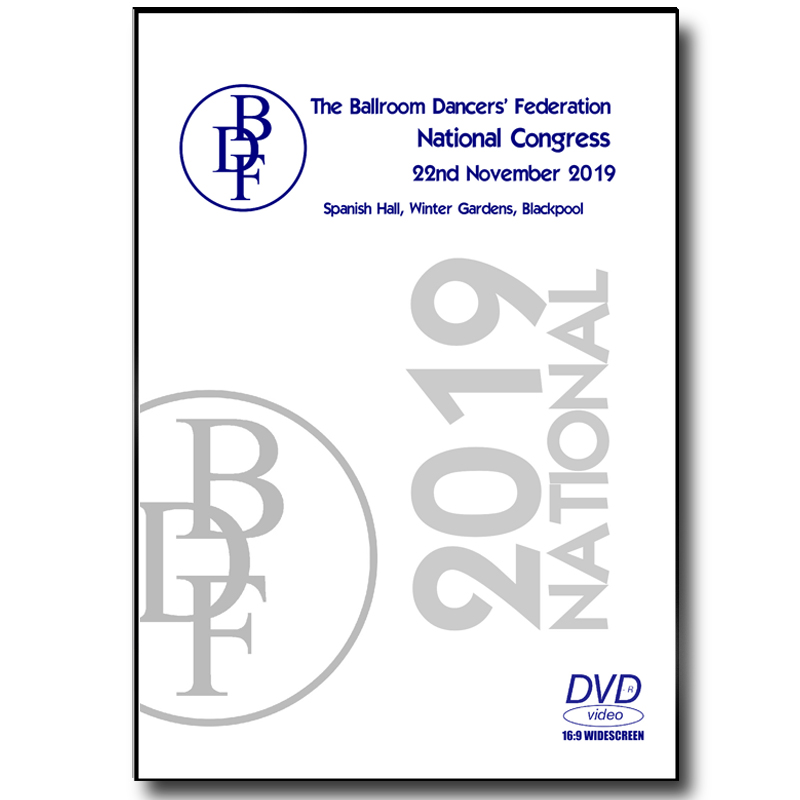 2019 - Nov - BDF National Congress - Blackpool - PAL
£45.00
Normally this DVD set is available to purchase on the day but following a teeny weeny mixup; the cameraman was in Blackpool when he should have been in Eastbourne....... an easy 6-hour/300 mile journey south. Oh dear. . . . .
Damiano Soldati & Laura Fox - "Quickstep is like a Box of Chocolates"
Anton Sboev & Patrizia Ranis - "Rumba - Developing the Woman"
Martin Cutler - "Dancing a Rainbow"
Address to the Congress by Mr Bryan Allen, President of the BDC
Michael Stylianos - "Choices"
Jonathan Crossley - "The Only Thing that Matters"
Gunnar Gunnarsson & Marika Doshoris - Paso Doble "The Devil is in the Detail"
Joanne Bolton-Hawkins - "Spiral Obsession"
We deliver to most countries via 1st Class Royal Mail. If your country is not listed or you require a tracked or courier service, please contact us before ordering
Please check our FAQs page to make sure you order the correct viewing format for your country
If you require a TRACKED or COURIER service for your order, please visit the last page on STORE
* EU CUSTOMERS - PLEASE READ * With the UK now separate from the EU, any purchases/imports are subject to your local import tariffs which are outside our control - please be advised

Aspect Ratio: 16:9 Widescreen
Duration: 2.5 Hours
BROADCAST RIGHTS: info@dancefilming.com