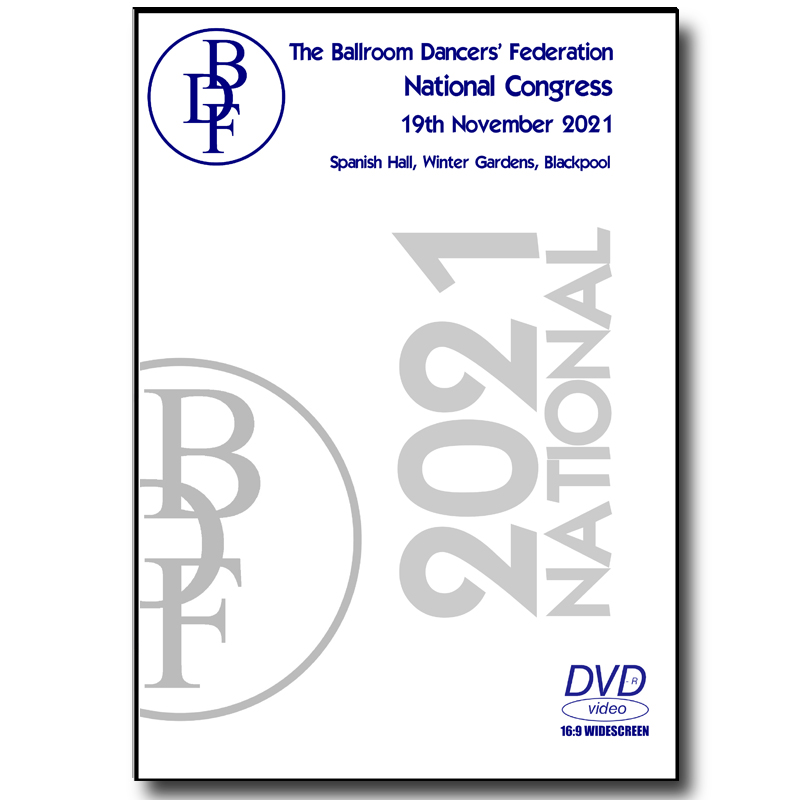 2021 - Nov - BDF National Congress
£45.00
With a welcome return to dance lectures, the 2021 National Congress features seven couples displaying a wealth of talent and knowledge:
GAETANO IAVARONE & EMANUELA NAPOLITANO - "FROM THE BASE TO THE TOP"
BEN MILAN-VEGA & MORGAN HEMPHILL - "THE PURSUIT OF PURE LATIN"
STANISLAV PORTANENKO & NATALIA KOLIADA - "QUICKSTEP"
GUNNAR GUNNARSSON & MARIKA DOSHORIS - "A BRIEF HISTORY OF JIVE"
STANISLAV ZELINIAN & IRINA CHEREPANOVA - "ATTENTION TO DETAIL IS EVERYTHING"
GORAN NORDIN & MATTHEW CUTLER - "STYLE" - HAVE YOU GOT IT?
DOMEN KRAPEZ & NATATSCHA KARABEY - "MUSIC IS MY FIRST LOVE"
** And a personal message from Mr Marcus Hilton; President of the British Dance Council

We deliver to most countries via 1st Class Royal Mail. If your country is not listed or you require a tracked or courier service, please contact us before ordering
This video is only available in the PAL TV format - please check our FAQs page to make sure you are compatible. Well, not you; your DVD and TV . .
If you require a TRACKED or COURIER service for your order, please visit the last page on STORE
Running Time: 1 hr 41 minutes
Format: 2x DVD PAL
Aspect Ratio: 16:9 Widescreen

BROADCAST RIGHTS: info@dancefilming.com